Fjord Kayak
Rental or guided tour No crowds, the fjord by yourself Best location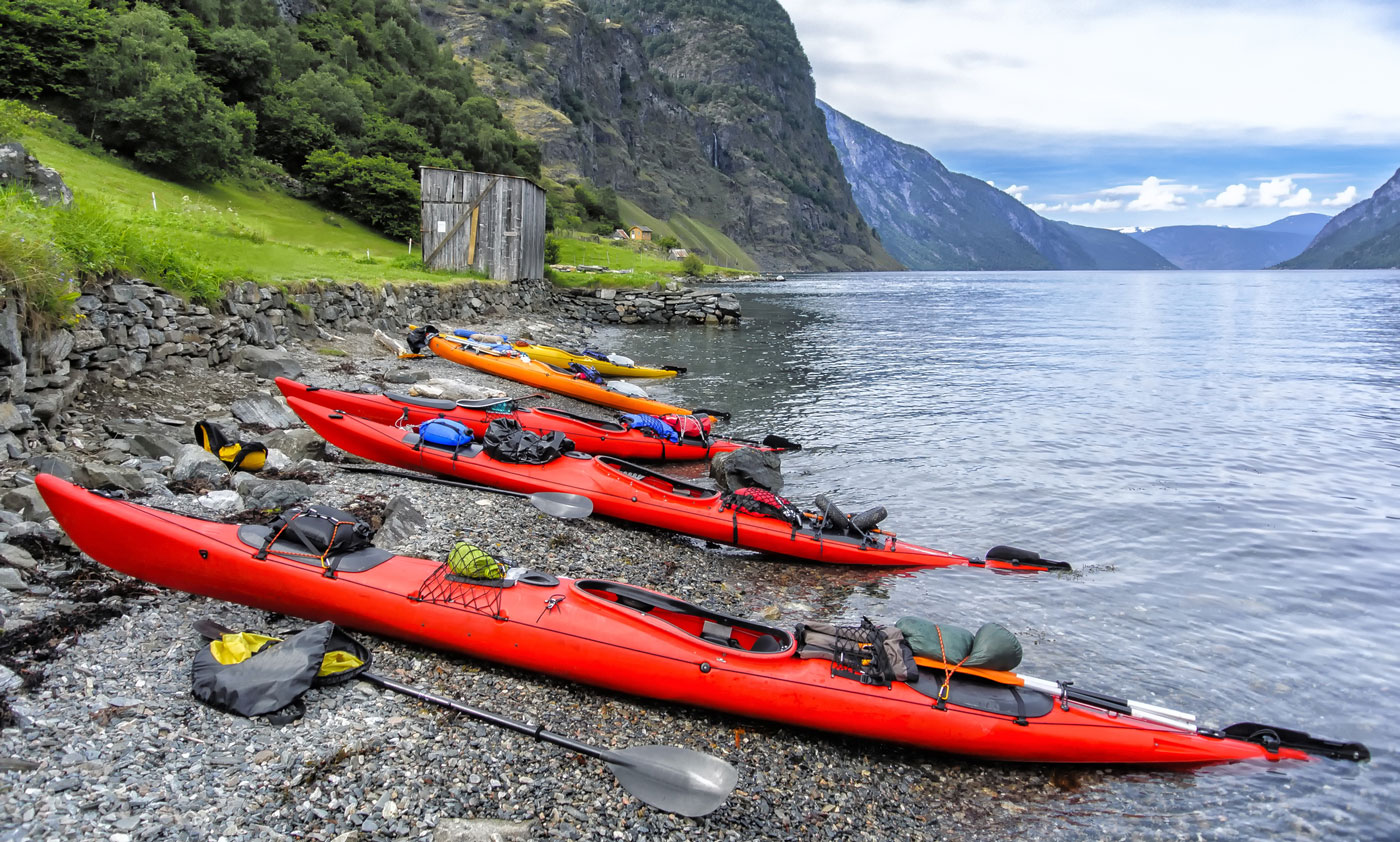 Very stable kayaks. Single or double kayaks
Safe to use without experience
The fjord is normally very still, like kayaking on a lake
Leave the camera on land? We can take lots of pictures and share with you
Great local guide – like having a friend show you around
Nice lunch (if you wish)

Option A: Guided tour + lunch – 740 Norwegian Kroner, per person
Option B: Just renting a kayak – 300 per person
Option C: Renting a kayak + a nice Norwegian lunch – 440 per person

When you prefer – we meet at the port, typically pick up between 9 and 10.30. The guided tour lasts 4-5 hours.

Guided tour: 4-5 hours (including breaks)
Rental: Normally as long as you want (max 12 hours)
If you travel by cruise ship we will return you to the ship a few hours before the ship departs

At Olden Port. It's a small port, and we will easily find each other. Then it's a 6 minute drive.


7 days a week • May-August (and the rest of the year, without a guide).

-Kayak, paddle, life west
Personal guided tour includes: • A traditional Norwegian lunch • Water bottles • Snacks

Waterproof or comfortable clothes • Comfortable footwear (you may paddle barefoot) • Camera • Sunglasses • Swimwear (if you want)
Good to know 2:
The tour is done in shine or rain
This is no crowded place. You will normally have the fjord by yourself. You will see waterfalls, mountains and if possible we will paddle up and down the Stryn river.
It will not be 5 hours in the kayak, as the lunch will be easy going for one hour