Kayak Rental Olden - stable kayaks for a perfect tour
Looking for kayak rental Olden? We have excellent service, price and many benefits:
Greenish glacier water. Snow on the mountains (until July/August), green hillsides and no crowds.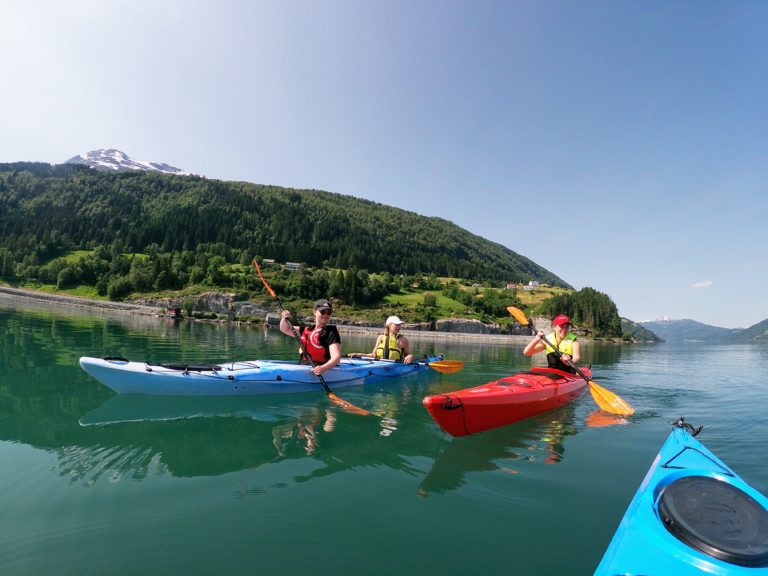 Every day. Click button to choose your time.
Book kayak from 09.30 or from 13.30 (or ask us)
Transport from Olden at 0925, with return at 1315. Or take the bus at 9 if your ship arrive early.
Option 2: Transport from Olden at 1325, return at 1715 (or earlier if your ship leaves early).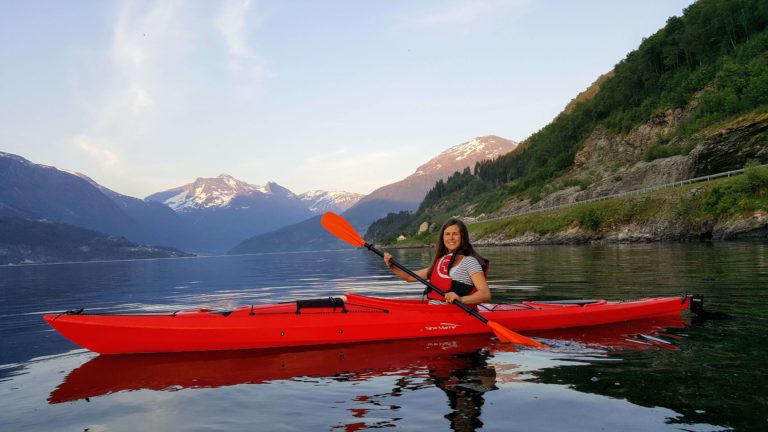 Included in kayak rental Olden
double kayaks.
-Fits 5 to 80 years old
Single kayaks.
-Fits from 12 years old jenniferhenderso2018
Had a wonderful day Kayaking - picked up from the cruise ship and headed back down the fjord about 8 minutes, meaning that when we got out of the water we had the whole of the fjord to ourselves. Couldn't fault the service or the information provided before we went. Trip made for my husband when the dolphins appeared! Verča Kučerowá
Amazing kajak experience! We were really contented with the services. There were no problems with changes caused by weather and people were lovely! Daniel K
It was really incredibly beautiful and impressive, also a lot cheaper than the kayak excursion through the cruise provider. Oddbjörn has given us a super introduction, explains everything well, and given even a map overview in the fjord. Oddbjörn and his family are really hospitable! Dragan Z
Highly recomended. Good price and full service are wonderfull. Verry nice place to visit. 🚣‍♂️🚣‍♀️ Vegard N
Amazing fjords! I had a great time and i would strongly recomend this activity! Also super friendly people and a beautiful location.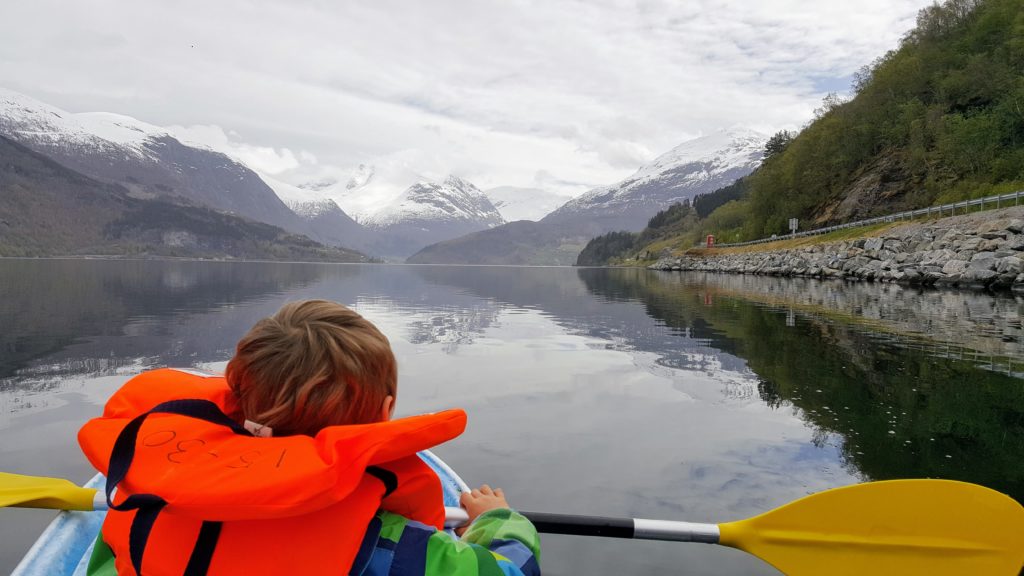 We are often fully booked in weekends and holidays – book now.
From us you can paddle in many directions, but we recommend paddling towards Olden or Loen with a view to the spectacular mountain Skåla. Most guests paddle for three to four hours. Bring water and food. Enjoy!
On the photo you see the kayaks in the shadow. It will be 2-3 meters to carry them and you are ready to go.
License not needed - Kayak rental Olden
You don't need a licence to kayak here. Kayak certificate makes sense if the waves are big, or there are boats and ships passing by. Or far from land. Here and hardly any boats. If you have a licence you can paddle anywhere. If you don't have a licence stay close to land (5 to 30 meters from shore) for extra safety. You must be sober. And you must wear a flotation device (which is always included). If you are unsure about kayaking choose our guided tour.
Cancellation

 more than 7 days before: 100 percent refund

Cancellation

 less than 7 days before: 50 percent refund

Cancellation

48

hours

 before, or less: No refund
About everything else than the kayaks